recordings | reviews | projects | news | free | contact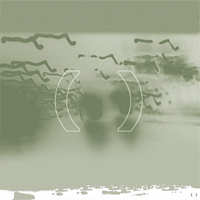 REVIEW OF ( )

A VIVID AND TRANSCENDANT EXAMPLE OF GLITCH

"It's been rather an obsession of mine these days to find and consume as much in the way of glitch,
and glitch oriented music as possible. ( ) came up as being particularly curious, the rather ambiguous titling of this album, along
with it ecclectic maze of tracks, demanded a listen. After buying the CD, listening to it in its entirety, I found it to be of instant value.
This recording is varied in architecture, and has an intricately textured and varied sound. Too many electronic albums get literallly
caught up in very repetitive loops that almost discourage attention. The music on ( ), was very engaging and enthralling, and for
an electronically created album, had a decidedly organic and alive sound to its very subtle notes and textures. All in all, ( )
is an absolutely outstanding example of glitch music, and any electronic composer or enthusiast should entertain a listen
to this album, as it is a truly noteworthy piece, and deserves notoriety in this genre along with titles like
"Collected Ambient Works - Aphex Twin", and "Yesterday was Dramatic, Today is OK - mum
in their respective genres of electronic music; truly an extroadinary recording."

– Michael Dilliott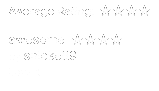 "...transporting" – John Katsch

( ) CD



ITUNES




CLIP(PED)
REVIEW OF ( ) 'CLIP(PED)'

"The 6 tracks presented herein are essentially soundscapes or sound sculptures, you choose the most appropriate word,
that is a marriage of musical genres. ( ) manages to touch on aspects taken from Industrial through to Power electronics and
onto black Ambient in a way that is quite marvellous to listen to. This electrifying mix of styles, coupled with the artistic vision
of the artist, has produced a recording that is an understated masterpiece of using modern technolog to encapsulate an aural beauty
steeped in darkness and decay. There is a sense of persuasive serenity derive from the throbbing rhythmic dynamic passages, akin
to a foetus floating in the warm waters of a womb, interspersed with frequent bursts of intangible noise that strike deeply into your subconscious
as you're swept along on the ebbing waves of electronics. The artist too savvy to allow the pieces to lose form or shape…even as the sonics
teeter on the edge as they rage in a vitriolic maelstrom."
"Quite frankly I was taken aback by this release. Immersing myself wholly within these phenomenally dark and
stimulating soundscapes made me realise what an incredibly powerful and emotive piece of music
I had just experienced . 'Clipped' has suddenly shot into one of my recordings of the year."

-Alan Milne, Heathen Harvest

MP3 ALBUM

( )